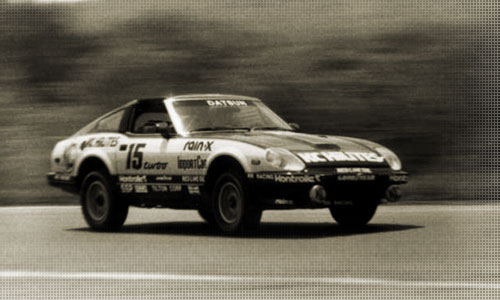 Team Sahlen's Joe Nonnamaker makes a return to Nelson Ledges to again take on the twice around the clock endurance race at this legendary Northeast Ohio track. Joe will be driving with his two son's Will & Wayne, as well as long time teammate Joe Sahlen. The team will be entering their Porsche Boxster in the Tire Rack – ChampCar Endurance Series sanctioned event.
Joe has competed in seven 24 hour events at Nelson. None more important than the inaugural event in 1980 sanctioned by the Sports Car Club of America. In that event, Joe, and just one co-driver, raced a VW Rabbit for the entire 24 hours. Joe's Rabbit secured 1st in the Showroom Stock C class and 5th overall. In the following 2 years, Joe drove in the Prototype Class in Datsun 280ZX Turbos. Joe secured 5th and 4th place Overall finishes respectively in those years. Flashforward to 2011, and Joe found himself again at Nelson competing in a 24 hour event, this time sanctioned by the ChampCar Endurance Series. This 2011 event had 75 race cars on the 2-mile circuit. In this hectic race, Joe's Mazda RX7 secured a fine 11th place overall. Joe returned the following year, again with the Rotary Rocket. The Mazda was in fine shape at the halfway point in the race, in 2nd place, charging hard on the leader, when a brake failure put the team down but not out. Fighting hard, Joe and Team Sahlen battled back for 4th overall.
Joe shared his thoughts on this year's event – "I don't think if you told me 39 years ago that I would still be here racing at Nelson Ledges in the 24 hours, I would have believed you. And to be here racing with my 2 sons is just icing on the cake. I think the Team Sahlen Porsche Boxster is the best racer I have ever had for this event. It is a long, long race. You 1st must be there at the finish to have a chance at the victory. It should be fun and I certainly excited."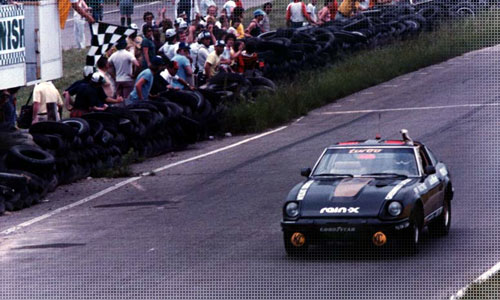 The Tire Rack – ChampCar Endurance Series 24 Hours of Nelson Ledges will start at 10 am on Saturday and concluding at 10 am on Sunday. Tune into the AutoZone ChampCar Live Feed on YouTube.com to follow the entire race.
2019 Team Sahlen Campaign Partners
honeybeeBase.com, Porsche Beachwood, Audi Mentor, ECS Tuning, Tarett Engineering, Guard Transmission, Pittsburgh International Race Complex, HubstandsPRO, Maxima Racing Oil, Brothers Grimm Landscaping, NGK Spark Plugs, CM Racing Products, Mothers Polish and Wax, Grassroots Motorsports Magazine, Design Engineering Inc., Hard Brakes, Forgeline Wheels, Optima Batteries, All-Fit Automotive, Mazdaspeed, MSI Racing Products, Winding Road Racing, eEuroparts.com and WIX Filters.